Welcome
As Principal of Saint Mary's Primary School, Maghery, and on behalf of the staff and children, I very much welcome you to our school website. Please take time to read our latest school and class news, and enjoy the many photographs which highlight the wide range of activities that take place within our school. Join with us in celebrating the various achievements and successes of our children, and learn more about our partnerships with local community organisations, other schools, and with our parish.
If you have questions or queries about life in Saint Mary's Primary School please do not hesitate to contact us at any time.
Miss Rita Robinson
School Principal
Weekly Rewards and Merits
26th Jan 2022
Well done Daragh, Thomas, Hallie, Joe, Isla-Rose, Aoibhe and Aoibhinn. Excellent...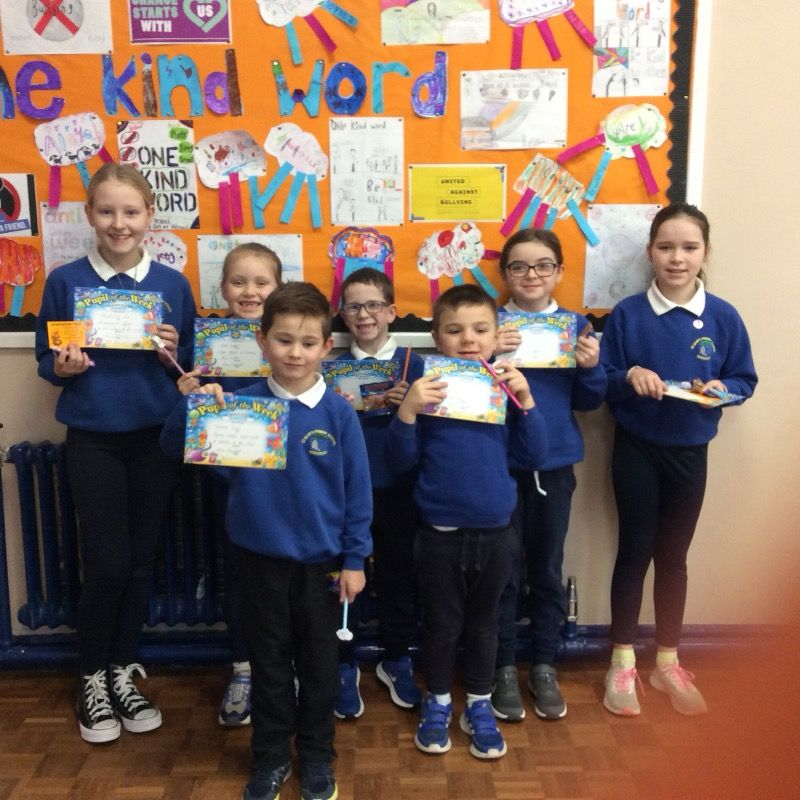 Latest Photographs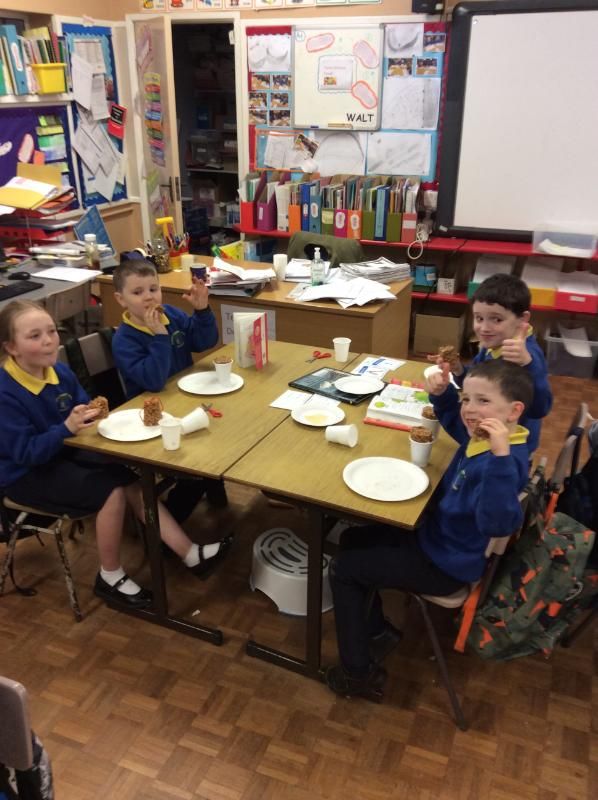 Upcoming Events...
Wednesday, 26th January 2022
PE
Sports P4 - P7
Cash for Clobber
Sports P1-P3 (2.00 - 3.15pm)
Thursday, 27th January 2022
Cookery (2.00 - 3.15pm)
Cookery (3.15 -4.15pm)
Friday, 28th January 2022
Book Sale
Monday, 31st January 2022
PSNI visit by community police officer P3&4 (11am)
PSNI community talk P3&4 (11am )
ICT P1-P3 (2.00 - 3.15pm)
Tuesday, 1st February 2022
Hip Hop Dance (2.00 - 3.15pm)
Hip Hop Dance (3.15 -4.15pm)
Wednesday, 2nd February 2022
PE
Sports P4 - P7
Sports P1-P3 (2.00 - 3.15pm)
Thursday, 3rd February 2022
Cookery (2.00 - 3.15pm)
Cookery (3.15 -4.15pm)
Monday, 7th February 2022
ICT P1-P3 (2.00 - 3.15pm)
Tuesday, 8th February 2022
Hip Hop Dance (2.00 - 3.15pm)
Hip Hop Dance (3.15 -4.15pm)
Wednesday, 9th February 2022
PE
Sports P4 - P7
Sports P1-P3 (2.00 - 3.15pm)
Thursday, 10th February 2022
Cookery (2.00 - 3.15pm)
Cookery (3.15 -4.15pm)
Friday, 11th February 2022
Mass in Our lady Queen of Peace Church (11am )
Monday, 14th February 2022
School Closed - Mid term break
Tuesday, 15th February 2022
School Closed - Mid term break
Wednesday, 16th February 2022
School Closed - Mid term break
Thursday, 17th February 2022
School Closed - Mid term break
Friday, 18th February 2022
School Closed - Mid term break
Tuesday, 22nd February 2022
Maths Buddy (Colette Delargy) Primary 1&2 (6.30pm)
St Mary's Primary School, 84 Maghery Road Dungannon County Tyrone BT71 6PA 028 38 85 1778